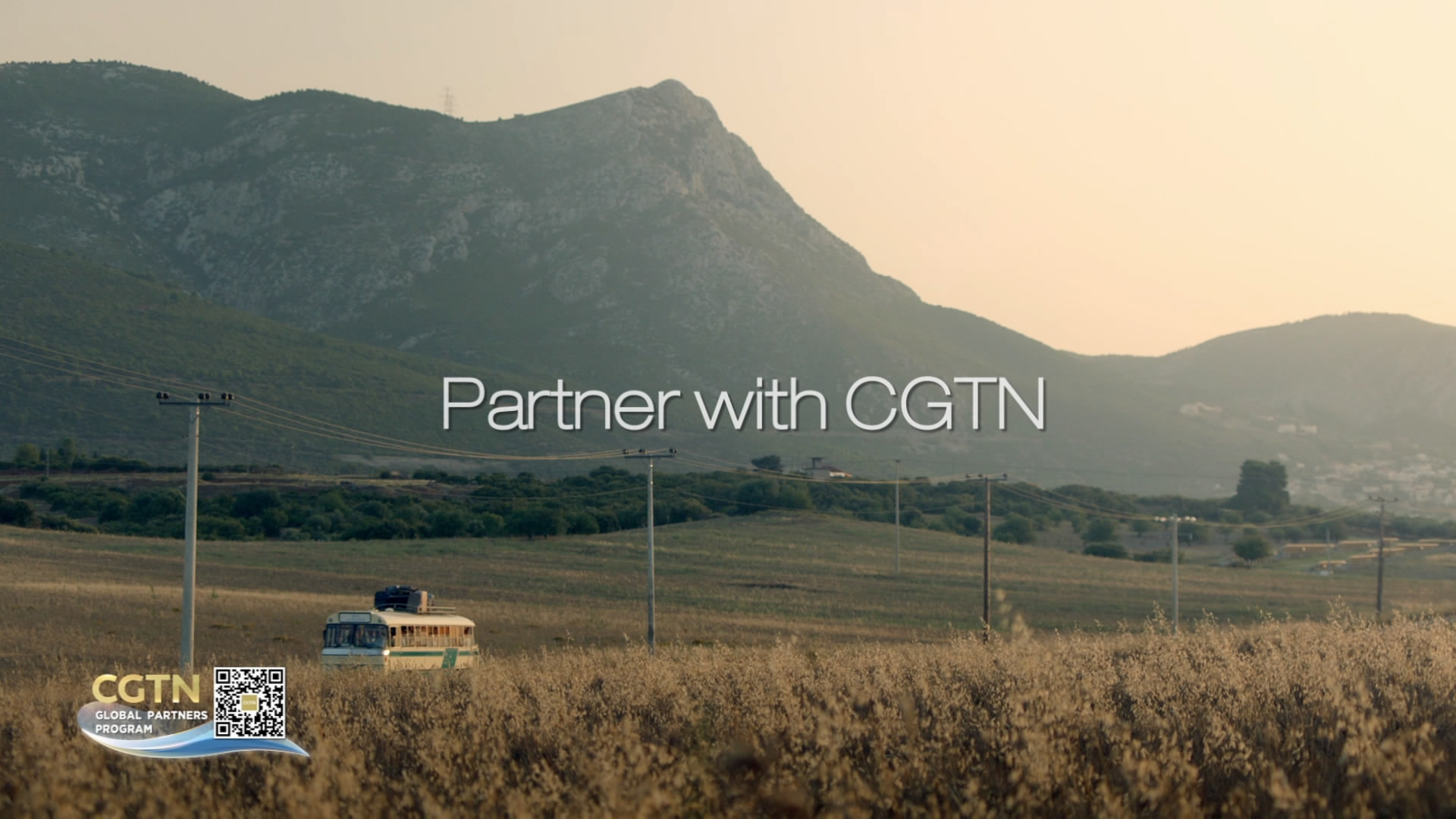 CGTN GLOBAL PARTNERS PROGRAM
Launched on December 31, 2016, CGTN is a new form of multi-language, multi-platform international organization of media convergence. Under the philosophy of "One world, many voices," CGTN is dedicated to presenting an authentic, multi-faceted and complete picture of China and the world. With the motto of "See the difference," CGTN serves as a practitioner of objective and balanced reporting, a facilitator of international dialogue, an advocate of cultural diversity, a pursuer of high-quality and professional content, as well as an innovator in media convergence and the communications industry. We sincerely invite leading global media organizations and related companies that value openness, inclusiveness, sharing, and mutually beneficial cooperation to become strategic or content partners with CGTN.
CGTN is seeking partners in two main categories via its Global Partners Program:
Strategic partnership is a cooperative relationship with a high degree of mutual trust, sharing complementary resources and pursuing common development for the benefit of both. We hope to collaborate with news agencies to share a wide range of information. We will cooperate with new media organizations in creating new content and new models of media convergence. We hope to work with communications service providers, media device manufacturers and hotel chains to bring together content and expand distribution channels. We hope to build strong relations with international broadcasting unions in strengthening exchanges among media organizations of different countries and regions. We also hope to partner with think tanks and research institutions in combining research results with real world media practices.
News agencies: influential international news agencies with established global network of news gathering, editing, distributing, and commanding of user bases, and with capabilities of timely, accurately and authoritatively distributing highly credible and diversified news to the world;
New media agencies: online platforms and media companies with extensive experience in media convergence model innovation and in program content research & development or in other media-related fields, commanding far and wide reach with high rate of visits, and enjoying high popularity and fame across the world;
Communication service providers: satellite communications service distributors, cable operators, Internet Protocol Television (IPTV) operators, Over-the-Top (OTT) operators, Online TV (OTV) operators and other authoritative providers capable of providing secure program transmission services worldwide;
Hotel chains: large hotel chains with world's top-notch brands names, with globalized high-quality services, widely distributed geographical location and a high volume of customers visits;
Terminal device manufacturers: digital interactive media device manufacturers with world's leading brands, specialization in smart phones, PCs, digital televisions and wearable devices;
International broadcasting unions: international broadcasting unions that contribute substantially to the interconnectivity, resource sharing, joint construction with win-win outcome, along with harmonization of operating and technical broadcasting standards and systems among radio and television media outlets of a certain region;
Think tanks and academic research institutes: comprehensive high-level think tanks and academic research institutes that are highly reputable and have great influence worldwide consisting of established experts and scholars, capable of integrated scientific research, academic exchanges, industry research and consulting services, and poised for combining theoretical progress, strategies, methods and thoughts with media practice.
"Content is king" has always been an indisputable rule in media competition and development. CGTN hopes to cooperate with outstanding content producers who share our multi-cultural values and global vision. Together, we will produce quality products, sharable on various CGTN platforms, that reflect humanistic concern and common aspirations of mankind, and promote coexistence and the development of different civilizations.
CGTN is looking for content partners comprised of internationalized and professional production team and resources, with a background in producing high-quality programs and micro videos. The scope of our collaboration ranges from production and research to the development of documentaries, feature programs, major theme programs, and micro videos. Partnership is open to commissioned productions, joint productions, co-investment, copyright purchases, and the acquisition of creative ideas.